Eplanet Pvt. Ltd. being in the pageantry scenario since more than a decade has been successfully organized and managed several pageants at local, regional and national level. Little Miss Nepal, Miss Teen International Nepal, Miss International Nepal and Mrs. Nepal are being its annual events at national level. Eplanet Nepal has conducted events like Little Miss Purwanchal, Little Miss Lumbini, Miss Lumbini, Little Miss Bheri, Miss Nepalgunj at regional level. Besides these Eplanet Nepal has also been the co-organizer of Miss Nepal USA pageant since its inception.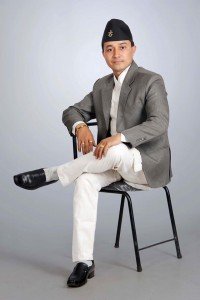 काठमाडौं : अहिले नेपाली बालबालिका, युवती तथा महिलाहरू विभिन्न अन्तर्राष्ट्रिय सौन्दर्य प्रतियोगितामा सहभागी भएर टाइटल जित्न थालेका छन्। यसको श्रेय पाउनेमध्येका एक हुन्, हेरिटेज प्याजेन्टस् नामक
Read More »
distinct service. Client's satisfaction is our major priority. Event Management: Planning / Conceptualization Event organize & management Beauty pageants Product launch Exhibition, conferences & conventions
Read More »
Mr. Santosh Sapkota Currently holds the position of Chairman and Event Director for E-planet Pvt. Ltd, the official organizer of the international pageant Miss Heritage International Who has been Awarded as Honesty Entrepreneur
The natural paradise of the world, Nepal, being recognized from the participation and impressive performance by the contestants in international beauty pageants has really worked out for promoting country's tourism and we are very thankful to Eplanet for providing a gateway for the talented youths of Nepal. We wish all the best to Eplanet in upcoming days.
Very luckily I got chance to witness the pageants of Eplanet as a judge I am really very happy to know about its contribution towards uplifting teens and women of Nepal and their empowerment.
Pageant of Heritage is the leading event management company of Nepal has always brought up new concepts and sensation in the events. I would like to wish Eplanet grand success and recognize Nepal internationally.