Nov 3, 2015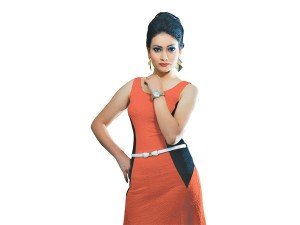 Model Nisha Pathak will be representing Nepal at the Miss Heritage International 2015 pageant which is scheduled to be held at New Delhi, India from December 6.
Miss Heritage International 2015 is being hosted for the second consecutive year by E Planet Pvt Ltd, in association with the humanitarian organisation We For We.
The second iteration of the beauty pageant will feature contestants from 30 different countries around the world including Nepal, India, Bangladesh, Thailand, Malaysia, South Africa, Zimbabwe, Zambia, Uganda, Denmark, the Netherlands,Russia, Belarus, the Philippines, Myanmar, Morocco and Nigeria, among others. The event will be choreographed by Rojin Shakya (from Nepal) and Simran Deenz Ahuja (from India), among others.
The Nepali representative Pathak, 19,
is the title winner of the pageant Miss Global International, which was held in Kathmandu in 2014. She also bagged the Miss Discipline title at the event. Pathak is associated with the Kathmandu-based organisation Human Values for Peace and Prosperity (HVPP). She is also the brand ambassador for Model Global Visas Consultancy.
The first edition of Miss Heritage International was held in Kathmandu in 2014.